"Spider Martin Racing Courses" are created to bring years of racing experience to everyone willing to be faster and safer on track.
Who is it for?
You know how to give throttle, shift gears and brake? Then the course is just right for you. The skill level of the course can be adjusted for everyone from amateur to racer.
What do you get?
Briefing before exiting the track, talking about student's skill level and goals. Pointing out of the most important track parts and tricks
3 on track sessions (20 min each). Checking student's lines, riding position, braking points etc. while riding behind the student. Showing the student how to correct his mistakes while riding in front.
Video analysis after each session. Taking a better look and pointing out mistakes on video speeds up the learning process and maximizes its efficiency.
 Students get a booklet with the most important parts of the track, ideal trajectory line, gears, breaking points and other tips and tricks.
You get all the videos from the track as well as pictures from the box.
During the course, student and his bike are placed inside of the box, right next to SpiderMartin's bike.
Just you and SpiderMartin
Custom Course
Duration and track of your choice
You can find all the dates of SpiderMartin's Racing courses on our Facebook Page or on our calendar on the right: 
Please note, that by the wish I am also open to come to events which are not on the list (if I am free), but in this case, you also need to cover my travel expenses and the organizator cost for me.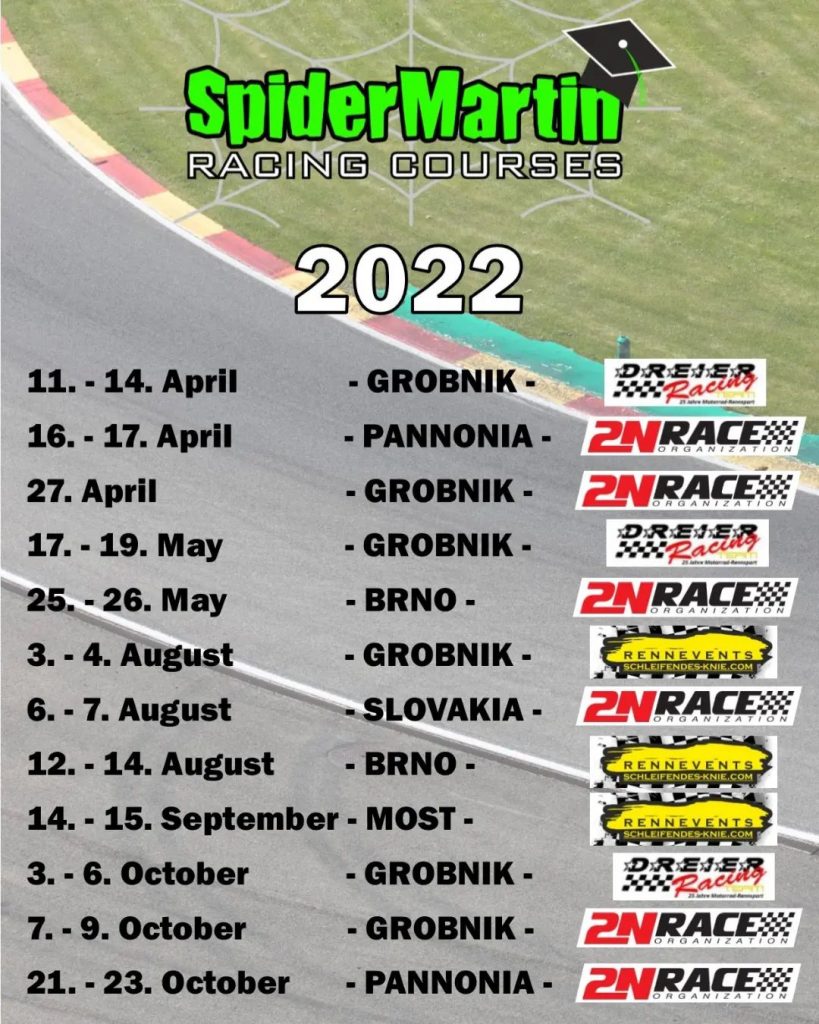 How do I apply?
To apply for the course contact me via E-Mail or Mobile, or use the contact form below.